Effective Pest & Rodent Control Solutions For Eagle Rock, CA
When your Eagle Rock home or business is subject to the threat of pests, it can be very difficult to deal with them on your own. The natural scenery of Eagle Rock comes with more than its fair share of pest problems, but with Kat's Pest Solutions, you never have to deal with them on your own. Here's what makes us the premier choice for Eagle Rock area homes and businesses:
We are woman-owned and family-owned and operated.
We take care of a variety of specific pest control needs.
Our consultations are completely free.
We offer same-day and emergency services every day but Sunday.
Give us a call to schedule a free consultation at your earliest convenience.
Residential Pest & Rodent Control In Eagle Rock, CA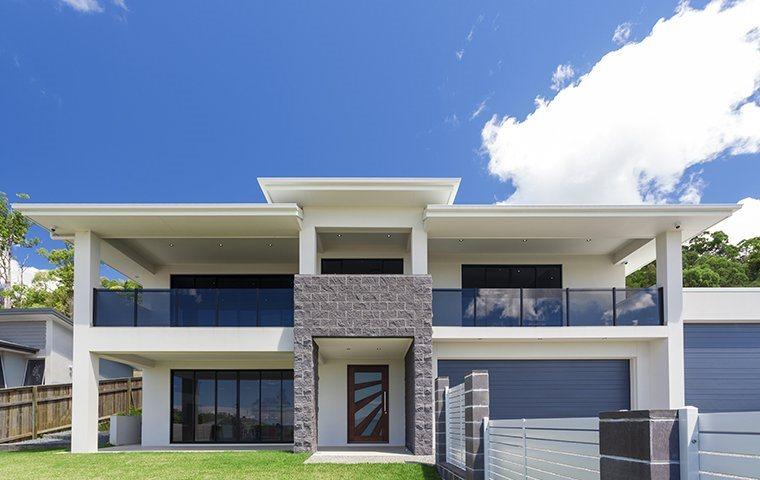 As a homeowner in Eagle Rock, you have to be very careful about the way you take care of pest problems on your property. Allowing termites, rodents, roaches, and other invasive pests to linger can result in home damage, health hazards, and more. Do you really want to take a chance by relying on DIY pest control methods?
If you want the kind of pest control that puts your family first, partnering with a Kat's Pest Solutions residential expert can keep your home and family safe from invasive pests. With customizable plans to match your property needs and budget, we can provide you with the pest-free bliss you've been looking for! Give us a call today to schedule a free consultation.
Commercial Pest & Rodent Control In Eagle Rock, CA
When you own a pest control business in a place like Eagle Rock, you can never be too careful about the way you control pests on your property. Word travels fast around here, especially thanks to social media. One pest problem could ruin your reputation in the community and fast.
That's why you need more than just the efforts of home remedies and store-bought sprays. You need the kind of protection that works quickly and thoroughly.
At Kat's Pest Solutions, we take pride in protecting business facilities the same way we do our own. That means no cutting corners, a free consultations, and emergency pest control services for urgent problems. Call us today to schedule your free consultation for your Eagle Rock commercial property.
What Is The Best Way To Avoid Stinging Insect Bites On Your Eagle Rock Property?
When stinging insects invade your Eagle Rock property, they can be a danger to everything that matters most to you. If you want to enjoy time out in the yard, stinging insects like bees and wasps can ruin the party very quickly. Plus, with the medical risks involved, your time in the yard, making memories with your family, can turn into a trip to the hospital.
Unfortunately, wasps and bees are very territorial, so messing with their nests and hives could lead to multiple stings which can lead to health conditions like anaphylactic shock. However, removing nests and hives is the best way to discourage a prolonged wasp or bee infestation in your yard.
That's why partnering with one of our pest professionals is the safest and most effective way to get rid of these threats. Never attempt to take down a beehive or wasp nest yourself. Why would you put yourself or your family at risk when there is affordable, professional pest control just one phone call away? Give us a call at the first sign of stinging insect trouble in the yard. We will take care of it promptly.
Four Ways To Prevent Rodents From Getting Into Your Home In Eagle Rock
Rodent problems in Eagle Rock can get complicated very quickly. Many of these invasive pests will spread dangerous bacteria around your property, including on your meal-preparation areas. Infected rodents can transmit the rabies virus or introduce dangerous parasites like fleas and ticks to your home.
Unfortunately, once they are in, rodents can reproducing very rapidly, which is why you won't be able to control a robust infestation on your own. If you're trying to keep them out in the first place, that is a tall task as well. Rodents are equipped with sharp teeth and flexible bodies so they may be able to chew and squeeze into your home easily. That's why the best ways to prevent rodents from entering your home is to limit their attraction to your property with the following methods:
Storing food and trash properly
Keeping the yard clutter-free
Decluttering the low traffic areas of the home like basements and garages
Cleaning regularly to avoid loose crumbs
While all of these methods can limit rodent attraction to your property, nothing provides a guaranteed solution like Kat's Pest Solutions. With innovative rodent prevention and eradication plans, along with same-day services for the dangerous problems that pop up, our residential pest control technicians can keep your home and family safe from rodent problems for good. Call us today for a free rodent consultation.
Request Your Free Inspection
Complete the form below to schedule your no obligation inspection.