Effective Pest & Rodent Control Solutions For Highland Park, CA
Highland Park may have changed over the years, but the values that define our corner of LA remain the same. With just over 50,000 residents, we know the importance of a supportive, tight-knit community. We strive every day to make our neighborhood safe and comfortable, so everyone can enjoy all the incredible food and culture that Highland Park has to offer.
At Kat's Pest Solutions, we want to help the residents of Highland Park enjoy life to the fullest. Our customer-focused approach gives you a friendly, effective service you need to protect your home or business from intruding pests and rodents.
Since 2010, our woman-owned, family-operated company has proudly served Los Angeles County. No matter the size of the problem, we are dedicated to providing quick and affordable service that's customized to you.
If you've got pest or rodent problems in your Highland Park, CA home or business, get in touch with us today. We will provide you with a free consultation and a pest-free guarantee for all our services.
Got Pest Problems In Highland Park, CA? Let Kat's Pest Solutions Help!
Home Pest Control In Highland Park, CA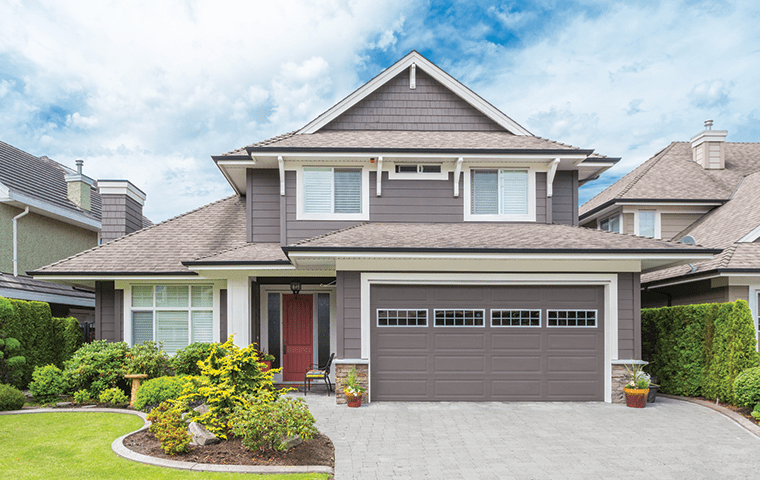 Kat's Pest Solutions does things differently. Our first priority is to give you a warm, friendly service you would never expect from a rodent and pest control company. When you call us to treat your home in Highland Park, we make sure that the experience is enjoyable, and your pest problem is eliminated.
What Makes Kat's Pest Solutions Different?
We pride ourselves on giving you the most personalized approach possible. We'll work with you to create the perfect solutions to your problems, including targeted treatments for bed bugs, cockroaches, rodents, and more. Our fully comprehensive treatment plans spare no detail and ensure that every corner of your home is free of pests and rodents.
So, what does home pest and rodent control from Kat's Pest Solutions include?
One-on-one consultation to hear about your pest issues
Customized pest and rodent control plans created just for you
Thorough inspection of your entire property for harborage areas and points of entry
Interior and exterior treatment of your property with no detail spared
Follow-up service for re-treatments to keep pests and rodents away all year long
Exceptional customer service and friendly technicians
To learn more about how Kat's Pest Solutions can help you get rid of pests and rodents in your Highland Park home, get in touch with us today.
Commercial Pest Control In Highland Park, CA
Just one pest can put your business in peril. When a customer sees a mouse scurry across the floor of their favorite Highland Park restaurant, everything else about their experience becomes irrelevant, and they'll never look at your business the same. Pests can ruin your reputation, contaminate products and food, and spread illness to your customers and employees.
Regardless of your industry, Kat's Pest Solutions can give you the support you need to keep your business running and protect your good reputation. We treat both the interior and exterior of your facility with our thorough treatment and can provide targeted treatment for bed bugs, cockroaches, and rodents.
Why choose Kat's Pest Solutions?
Custom pest control plans that are designed to fit your needs
Experience with all sorts of facilities from schools to warehouses to restaurants
Integrated pest management services that minimize chemical treatment to keep your employees and customers safe
Emergency and same-day services are available for urgent pest control needs, so you can eliminate your pest problem before it hurts your business
Follow-up services available as needed to keep pests from returning
If you need commercial pest and rodent control for your Highland Park, CA business or want to learn more about how Kat's Pest Solutions can help, contact us today.
Three Things Everyone In Highland Park, CA Ought To Know About Mosquitoes
Mosquitoes are the deadliest animal on the planet, responsible for transmitting a fatal disease to hundreds of thousands of people every year. When you try to enjoy some time outside in Highland Park, mosquitoes can spoil your evening. That's why everyone in Highland Park should know a few things about mosquitoes to protect themselves and their families, including:
Mosquitoes love still water. In order to breed, mosquitoes need a source of standing water like a pond, puddle, or birdbath, but can reproduce in an area as small as a bottle cap. Getting rid of any standing water on your property can help reduce the presence of mosquitoes.


Mosquitoes hide in tall grass and vegetation. If you have a lot of overgrown plant life on your property, it could be hiding mosquitoes. Trimming the grass and hedges will give mosquitoes fewer places to congregate.


Mosquitoes can breed in your pool. Try and keep your swimming pool covered when not in use and treat the water with the proper chemicals to prevent mosquito larvae from developing.
Kat's Pest Solutions can help eliminate the presence of mosquitoes on your property. With plans tailored to your needs, we will treat the exterior of your property for dangerous mosquitoes and return as needed to prevent them from coming back.
Since 2010, we have been a leader in pest and rodent control services in Los Angeles County. If you're experiencing mosquito problems in Highland Park, CA, get in touch with us today.
Guide To Avoiding Bed Bugs In Highland Park, CA
There's a reason the word "parasite" is an insult. Nobody likes bloodsucking critters getting a free meal off of them, and when you've got bed bugs, you know just how frustrating parasites can be. Luckily, you can avoid getting bed bugs in Highland Park if you know what to do.
Many people mistake bed bugs for other insects, and this can make identifying an infestation difficult until it's too late. Red spots on sheets, bite marks on the face and limbs and shed skin are all telltale signs. These small, oval-shaped parasites will hide out in the seams of mattresses, behind headboards, and even in nearby appliances. And they don't just stick to the bedroom.
To avoid getting bed bugs, you can follow a few simple tips:
Inspect secondhand furniture. Bed bugs can live for months without feeding and could be waiting for a host in an old armchair or electronic appliance. Diligently inspect the furniture and other secondhand items you may bring home.
Avoid public transportation if possible. Upholstery on public buses and trains can harbor bed bugs. Try to stand rather than sitting on public transport and be mindful of your clothing and bags.
Keep your belongings off the floor when traveling. Use closets or luggage racks to hang up your bags. Don't put your belongings on the floor or furniture of hotels when traveling.
Although you can take steps to avoid getting bed bugs, an infestation can still develop through no fault of your own. If you've got bed bugs, you need help from the professionals.
Kat's Pest Solutions specializes in treating homes and businesses in Highland Park, CA for bed bugs. We understand that this problem can be embarrassing and will always treat you with the respect and understanding you deserve. To eliminate your bed bug problem once and for all, get in touch with us today.
Request Your Free Inspection
Complete the form below to schedule your no obligation inspection.