Effective Pest & Rodent Control Solutions For City, CA
Do you want to avoid finding pests living in and around your West Hollywood property? Are you looking for a comprehensive solution that will eliminate your pest problems once and for all? If so, look no further than Kat's Pest Solutions. We are a locally-owned and family-operated pest control company that specializes in providing rodent and pest control services for residents in West Hollywood and throughout Southern California. No matter what type of pests are causing problems around your home or business, we're ready to provide an excellent, long-lasting solution. With an attention to detail, reliable service, and effective results, Kat's Pest Solutions is the right choice for all of your commercial or residential pest control needs. Contact us today for more information about how we protect West Hollywood homes and businesses from pests.
Home Pest & Rodent Control In West Hollywood, CA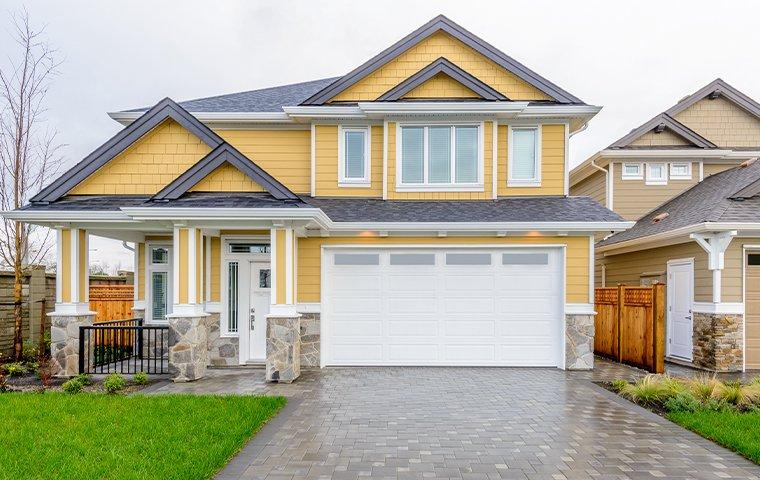 Nothing is worse than returning home after a long day at work and discovering a pest infestation. Not only are pests destructive, but they're also dangerous. Pests spread a wide variety of harmful diseases that can make you and your family sick. The best way to protect your West Hollywood home and family from harm is with a little help from the experienced pest technicians here at Kat's Pest Solutions. We are a local, family-operated pest control company with a commitment to the communities we serve. Our home pest control plans consist of detailed inspections, thorough treatments, and recurring follow-up visits to ensure your home remains free of pests year-round. If rodents or other pests are making themselves at home in your residential property, Kat's Pest Solutions can help. Give us a call today to find out how we handle residential pest problems.
Commercial Pest & Rodent Control In West Hollywood, CA
As a business owner, keeping your reputation intact is one of your top priorities. But when pests such as cockroaches and rodents invade your West Hollywood business, they threaten both your success and reputation. To protect your commercial property from pests, the professionals here at Kat's Pest Solutions are proud to provide comprehensive commercial pest control solutions. All of our commercial pest control plans begin with a detailed inspection of your property to identify what pest problems you're dealing with and how pests are getting into your business. Then, we'll prepare a service plan tailored to meet the needs of your property, budget, and pest situation. Whether you own a restaurant, warehouse, office building, school, or other business, Kat's Pest Solutions has what it takes to keep your commercial property pest-free throughout the entire year. Learn more about all of our commercial pest control options by reaching out to Kat's Pest Solutions today.
Are The Spiders In West Hollywood Harmful To Humans?
Spiders are one of the most frightening pests to invade West Hollywood homes. They have two body segments, eight legs, and multiple pairs of eyes, all of which contribute to their fear-factor. Even though spiders are beneficial to the environment by keeping insect populations under control, you don't want to find them in or around your home. All spiders are venomous but not all spiders are harmful to humans. Of the wide range of spiders that live here in Southern California, black widow spiders and brown recluse spiders are the most dangerous. Both of these spiders have venom strong enough to cause health problems in people.
To avoid dealing with spiders around your West Hollywood home or business, you need professional spider control services from Kat's Pest Solutions. We protect Southern California residents from all kinds of common pests, including spiders. Reach out to us today to find out more about our spider control options.
Four Ways To Keep Cockroaches Out Of Your West Hollywood Restaurant
Cockroaches are common pests that thrive in our warm, humid climate. They have large, oval bodies and often invade West Hollywood restaurants while foraging for a source of food. Unfortunately, cockroaches are dangerous pests that spread diseases such as salmonella, dysentery, and typhoid fever. To keep cockroaches out of your restaurant or other business, implement the following cockroach prevention tips.
1. Minimize entry points. This can be accomplished by sealing gaps in your foundation, repairing damaged weather stripping, and installing door sweeps on all doorways that lead outside.

2. Eliminate food sources. Equip your garbage cans with tight-fitting lids, pick up uneaten pet food, and clean crumbs out from under heavy kitchen appliances.

3. Reduce sources of excess moisture. Repair leaking pipes, install dehumidifiers and replace water-damaged wood with dry, sound wood.

4. Contact the professionals for cockroach control services. Eliminating cockroaches is a challenge without the trained eye of a professional.
If you're experiencing cockroach problems in your West Hollywood restaurant, the professionals here at Kat's Pest Solutions are ready to help. Get in touch with us today for more details about our cockroach control services.
Request Your Free Inspection
Complete the form below to schedule your no obligation inspection.